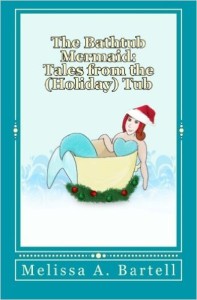 Show Notes
Christmas at Mission City Coffee
I recently published a book of holiday essays, The Bathtub Mermaid: Tales from the (Holiday) Tub. This is one of the pieces – an essay about an impromptu coffeehouse concert.
Credits
Music
Music for this episode was provided by Mevio's Music Alley, a great resource for podsafe music. Visit them at music.mevio.com.
Opening: "Soap in a Bathtub" by Stoney
Closing Music: "You Can Use My Bathtub" by Little Thom
Production
Recorded and Produced using BossJock and Audacity.
Links
The original version of the essay: Christmas at Mission City Coffee
The Bathtub Mermaid: Tales from the (Holiday) Tub – Kindle
The Bathtub Mermaid: Tales from the (Holiday) Tub – Paperback
Podcast: Play in new window | Download (Duration: 6:43 — 9.2MB)