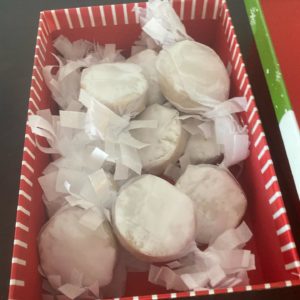 Description:
#Audio. #essay #sliceoflife #holidaysinbajasurmexico Mazapánes are a Mexican holiday tradition, and that's not all that's special about them.
Excerpt:
When Mom brought these around at her posada, all the Mexican guests immediately lit up, recognizing the special holiday treat. The American and Canadian guests had to be introduced to this new delicacy..
Links and References
Credits:
The Bathtub Mermaid: Tales from the Tub is written and produced by Melissa A. Bartell, and is recorded and produced using the Auphonic iPhone app and Audacity.
Bathtub Mermaid album art was created by Rebecca Moran of Moran Media
Sound Effects are from Freesound.
Contact:
Podcast: Play in new window | Download (Duration: 2:35 — 2.6MB)