Notes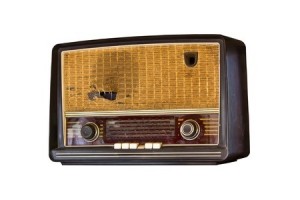 In which The Bathtub Mermaid talks about listening to Bill Cosby's "Chicken Heart" bit on an old radio, when she was a kid.
Credits:
Music for this episode was provided by Mevio's Music Alley, a great resource for podsafe music. Visit them at music.mevio.com.
Opening: "Soap in a Bathtub" by Stoney
Closing Music: "You Can Use My Bathtub" by Little Thom
Recorded and Produced using BossJock
For more of the Dog Days of Podcasting, click HERE.
Image credit: Vintage Radio, copyright: tungphoto / 123RF Stock Photo
Podcast: Play in new window | Download (Duration: 6:46 — 6.2MB)
DDoP #15: Chicken Heart Variations by Melissa Bartell is licensed under a Creative Commons Attribution-NonCommercial-ShareAlike 4.0 International License.