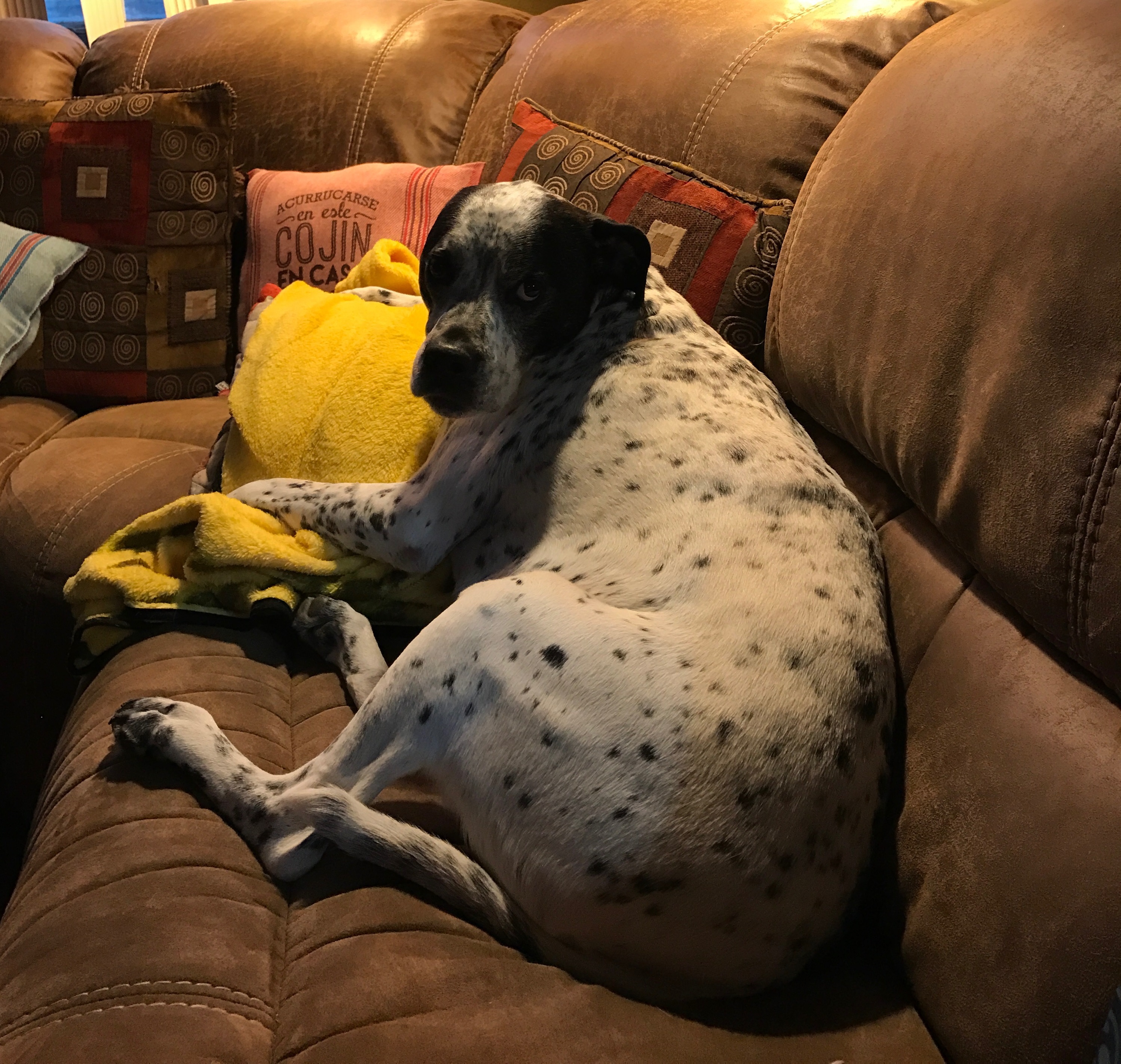 Description:
My dog, Max (Maximus) will be nine in December. This story may or may not have taken place exactly as described, about eight years ago.
Excerpt:
"Everything I write is crap," I said. "And my column is due tomorrow. I forgot to pay my cell phone bill and it cost seventy-five dollars to get it reinstated.  I ruined dinner and I'm too tired to cook anything new, and your dog ate my t-shirt."  I was in tears by the time I finished my litany, but my husband was smirking. "Stop laughing! It's NOT funny!"
Links & References:
Credits:
The Bathtub Mermaid: Tales from the Tub is written and produced by Melissa A. Bartell, and is recorded and produced using the BossJock iPad app and Audacity.
Bathtub Mermaid album art was created by Rebecca Moran of Moran Media
Music used for the opening and closing is David Popper's "Village Song" as performed by Cello Journey. This music came from the podsafe music archive at Mevio's Music Alley, which site is now defunct.
Image credit 123rf.com
Contact Me:
Podcast: Play in new window | Download (Duration: 8:12 — 10.7MB)
TBM 0817.05 – DDOP-05: World's Biggest Chewtoy? by Melissa Bartell is licensed under a Creative Commons Attribution-NonCommercial-ShareAlike 4.0 International License.