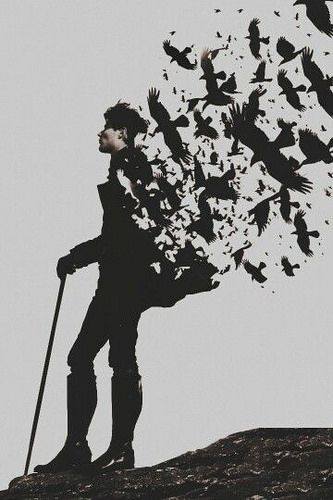 Description:
Flash-fiction. Ravens and Crows aren't quite the same bird.
Excerpt:
"I've grounded and centered and counted to ten – to fifty, even. I've done the incantation. I've drunk the calming tea, and no matter what I do, I cannot banish the thoughts of Unkindness for longer than a couple of minutes."

"Unkindness? Unkindness?" The women tilted her head one way then another, peering at him from one bright eye at a time. "But, you're not a Raven. You're a Crow."
Links & References:
Credits:
The Bathtub Mermaid: Tales from the Tub is written and produced by Melissa A. Bartell, and is recorded and produced using the BossJock iPad app and Audacity.
Bathtub Mermaid album art was created by Rebecca Moran of Moran Media
Music used for the opening and closing is David Popper's "Village Song" as performed by Cello Journey. This music came from the podsafe music archive at Mevio's Music Alley, which site is now defunct.
Photo Source: Flash-Prompt Facebook group.
Podcast: Play in new window | Download (Duration: 4:04 — 4.9MB)